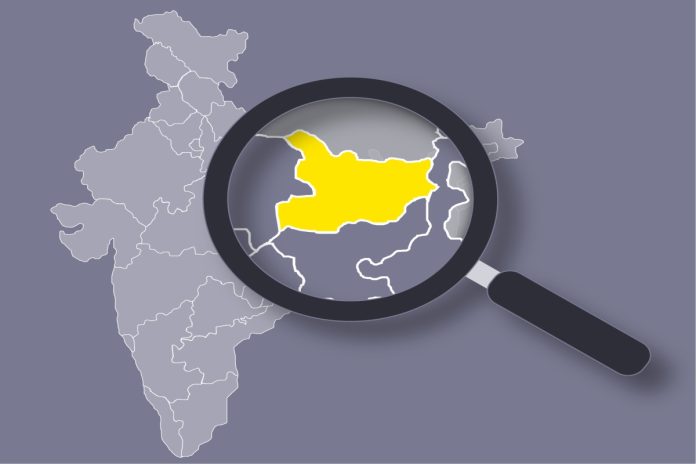 For close to six decades, Bihar has been plagued with poor and adequate infrastructure. However, over the last few years, the state has initiated its journey towards infrastructure development.
Initiatives taken by the government of Bihar, supported by the central government, have helped the state develop a network of different modes of transportation — road, rail and inland waterways.
Nonetheless, Bihar's endeavours to enhance its connectivity and logistics fall short of optimal standards and lag behind those of other states, notably its immediate neighbour, Uttar Pradesh.
A lot needs to be done by the state in this regard to benefit from its trade and economic potential, particularly in the agriculture and services sectors.
The state has a rapidly expanding agriculture sector and has immense potential for tourism activities like religious tourism, heritage tourism, natural tourism. But the immense potential has not been utilised to its fullest owning to lack of infrastructure facilities such as high-speed rail and air connectivity.
We offer a compilation of five projects that merit careful consideration and implementation to modernise the third most populous state into a thriving, contemporary economy.
1. Enhanced Aerial Connectivity Through Additional Airports:
Bihar's air connectivity needs a massive ramp up.
The state's aviation sector has grown roughly by eight times over the past decade and contributed Rs 252 crore to the state's GDP in the 2021-22 fiscal alone, according to the Bihar Economic Survey, which means more airports will be required to cater to the growing traffic.
The state has 31 airstrips, of which only three are operational for domestic flights — Patna, Gaya and Darbhanga.
While Gaya and Patna airports are two operational Airports Authority of India (AAI) airports, Darbhanga is an operational AAI civil enclave under the Indian Air Force (IAF) and has direct flight connectivity with Delhi, Mumbai, Kolkata, Hyderabad and Bangalore.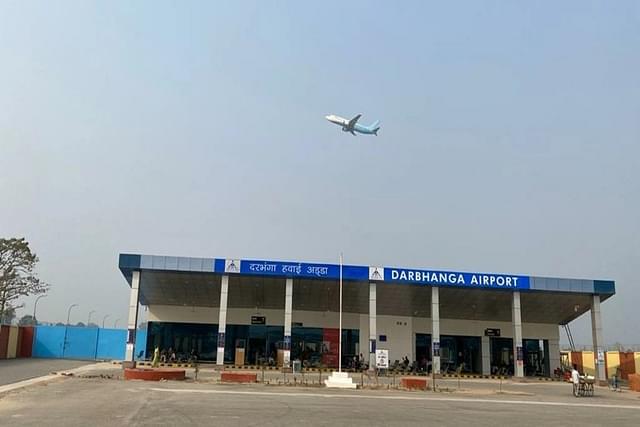 Darbhanga Airport, Bihar.
The need for more airports can be attributed to the north-south divide which makes the journey to the airport in Patna difficult and burgeoning air traffic, which means demand has outstripped supply.
Any person who wishes to fly out of the state has to undertake an arduous five-six-hour journey to the state capital, leading to time and cost constraints.
To put this in perspective, Darbhanga airport which was operationalised under the Regional Connectivity Scheme (RCS) — Ude Desh Ka Aam Nagrik on 8 November 2020, has surpassed "17 lakh" passengers mark on 26 October 2023. Thus, it has become India's only RCS airport to have achieved this milestone in less than three years, a testament to the huge aviation potential of the state.
With the state government signing a memorandum of understanding with the AAI for new civil enclaves at Darbhanga and Purnea airports, it is hoped that they will play a crucial role in facilitating better connectivity and fostering economic growth in the eastern and north Bihar.
Bihar has a large diaspora population, with a large concentration in gulf countries. As such, the state should also explore options of introducing low-cost international flights to South-east Asian countries like Bangkok, Thailand, Vietnam and Singapore, besides the Gulf.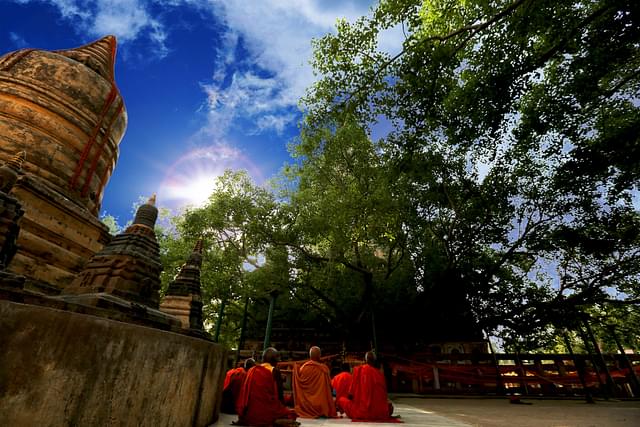 This would do well to to tap international tourists, on the Buddhist circuit, especially the Gaya-Rajgir-Vaishali-Patna route, besides easing commute for domestic travellers.
2. Air Cargo Hub:
Bihar needs two-three air cargo hubs for strengthening the state's opportunities in agro-business.
Agriculture is Bihar's most dominant sector, employing about 80 per cent of the state's population. It is the fourth-largest producer of vegetables and the eight-largest producer of fruits in India.
Therefore, the state has identified agriculture as one of the high-priority sectors and a dedicated cargo hub will help transport these products across the country in short time.
To understand this, consider the case of the litchi fruit. The Shahi Litchi, a speciality of the north Bihar district of Muzaffarpur which earned the Geographical Indication (GI) tag in 2018, stands apart from other varieties by virtue of its unique fragrance, extra-juicy pulp and smaller-than-usual seed.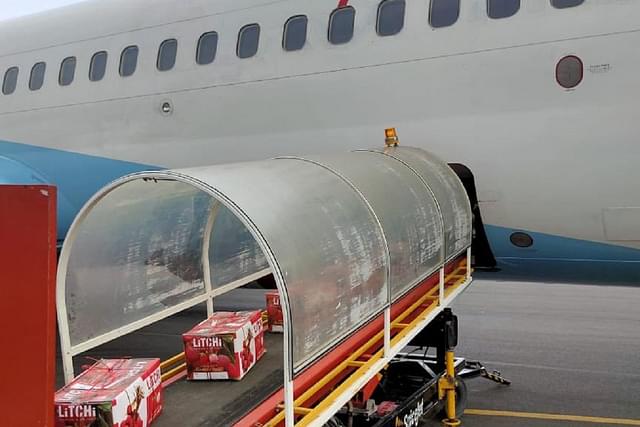 Fresh litchis being loaded on a flight to Mumbai from Darbhanga Airport (@HardeepSPuri/X)
However, the fruit has a very short shelf life, which means it has to be transported quickly, before the quality starts deteriorating causing the prices to fall.
Darbhanga airport, which started transporting litchi under Krishi Udaan scheme, has been hailed by litchi cultivators.
However, the actual benefits of the scheme will percolate only when the state has a dedicated cargo hub which will ensure seamless, cost-effective, time-bound air transportation and associated logistics for all agri-produce originating in the state.
The cargo-hubs at these airports will be a boon for the upcoming Mega Food Parks in Muzaffarpur District (at Motipur) and Khagadia District.
3. Last-Mile Connectivity To Tourist Destinations:
Bihar is home to more than 70 nationally protected monuments and several historically important sites.
These include Mahabodhi Temple in Bodh Gaya — an UNESCO World Heritage site, Ashokan pillar and Buddhist Stupa at Lauria Nandangarh in West Champaran.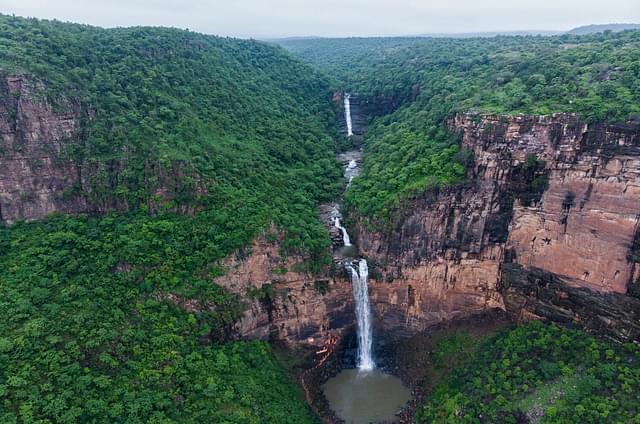 Tutla Bhawani Waterfall, Rohtas.
However, Bihar has struggled to popularise these destinations primarily due to the lack of essential infrastructure, resulting in their limited connectivity.
Destinations in the districts of Bodh Gaya, Rajgir, and Vaishali get a lot of traffic. However, there are no investments in other parts of Bihar, which presents a number of difficulties for the average local traveller. These include roads leading to the locations having potholes and the sites overrun by dense bushes.
The state government should give precedence to enhancing connectivity to these locations, as it has the potential to attract domestic tourists.
Bijoy Kumar Choudhary, an archaeologist and executive director of the government-run Bihar Heritage Development Society, said that active marketing and promotion of tourist destinations was required, along with the development of necessary infrastructure.
4. Improve Intra-State Connectivity:
Presently, the connectivity to and from Patna, the state capital, is quite weak. This disparity is clearly attributed to the Ganga River and its enormous scale, which makes providing connectivity between north and south Bihar a very difficult task.
Currently, along the entire length of the Ganga in Bihar (approximately 200 km), only seven bridges are operational, and the combined capacity is far too limited to meet the traffic demand, thereby increasing the transit time and cost of cargo through this route.
The physical north-south divide also accentuates the problem of low per capita income in the state. In 2021, district-wise per capita gross domestic product was on average 40 per cent higher among districts in the south.
Among the 38 districts of the state, seven of the ten most prosperous districts were in the south, while six of the ten poorest districts were in the north.
Even though the Gandhi Setu (Mahatma Gandhi Bridge), which currently is the main link between Patna and north Bihar, has become operational recently after years of repair works and several new bridges are under construction at critical locations to help remove the growing constraint on connectivity, most of them are delayed significantly.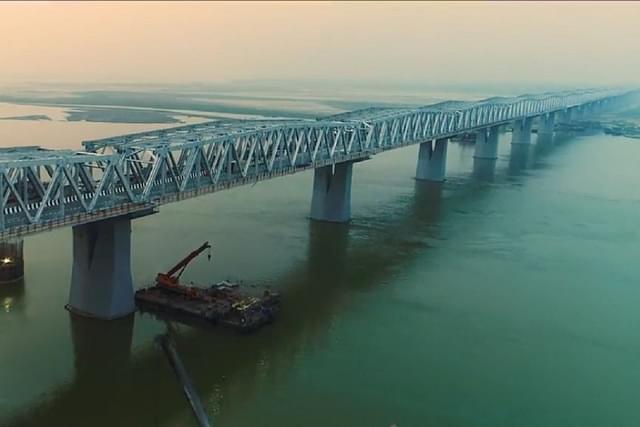 Mahatma Gandhi Setu at Patna with new superstructure (MORTH)
It would do well if the centre and state work together to fast-track these projects — which will have a transformational impact by promoting the geographical integration of Bihar, and help balance the social economic development.
5. Expressway-Led Development:
Bihar might consider emulating its neighbouring state, Uttar Pradesh, by adopting an expressway-driven development approach.
The state currently has an operational network of six expressways, totaling 1,225 km in length. Another 2,600 km of expressways are being built, making Uttar Pradesh the first state to have a network of 14 expressways.
To start with, Bihar needs to develop two expressways, forming a north-south and west-east grid. This would provide a seamless travel between the southern border with Jharkhand and northern border in the foothills of Himalayas.
In the subsequent phase, serious attention should be directed towards establishing two additional expressways. The first would link West Champaran to Purnea, while the second would connect Kishanganj on the West Bengal border to Banka in the far southeastern part of the state.
It has to be noted that the Centre is currently implementing road projects worth Rs 3 lakh crore, including 13 greenfield expressways and economic corridors in the state.
However, most of these projects partially run through Bihar and are already delayed.
The proposed projects include four-lane expressways like Gorakhpur-Siliguri, Raxaul-Haldia via Patna, Varanasi-Kolkata and Amas-Darbhanga access-controlled highway.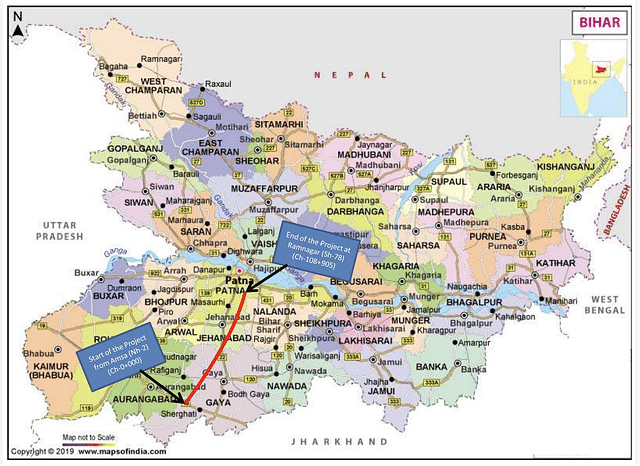 Amas-Darbhanga access-controlled highway alignment
The Aamas-Darbhanga (NH 119D) highway under Bharatmala Pariyojana is a four-lane access-controlled highway, connecting the outskirts of Aurangabad, Gaya, Patna, and Darbhanga.
Work on this project has been marred by delay in land acquisition and is unlikely to finish by the 2024-deadline.
It was only last month, that the Centre agreed to carry out a feasibility test for building the first expressway in Bihar, from Buxar to Bhagalpur.
The Buxar-Bhagalpur expressway, if approved, would be connected to 343-km-long Purvanchal Expressway, originating from Chand Sarai in Lucknow to Haidaria in Ghazipur in UP.
The land-locked state is one of the states which has initiated its journey towards infrastructure ease and excellence, but has a long way to go. Things can, however, change with meticulous planning, execution and sound implementation.