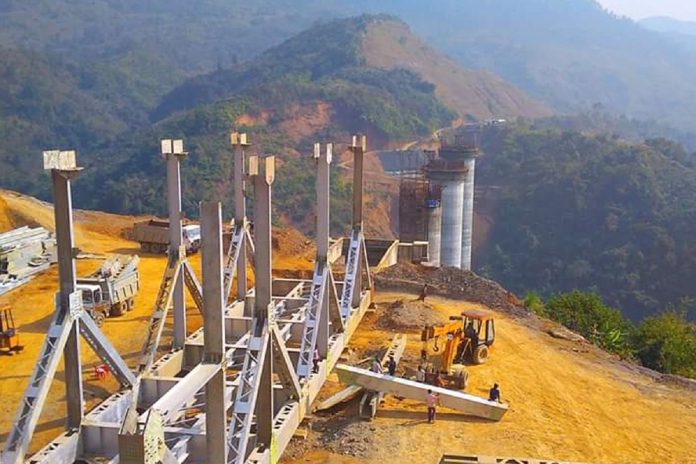 Noney Bridge, the world's tallest railway pier bridge in Manipur, part of the Jiribam-Imphal project, is nearing completion as 80 per cent of work is completed.
Standing at 141 metres, it will be the tallest pier bridge in the world, surpassing the record currently held by the 139-metre Mala-Rijeka viaduct in Montenegro.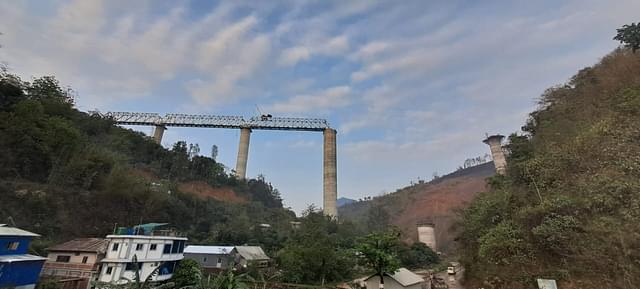 The bridge, being constructed across the Ijai river near Noney, is 703 metre long, with the piers of the bridge being constructed using hydraulic augers.

The tall piers needed for the project have been specially designed with 'slip-form technique' to ensure efficient and continual construction.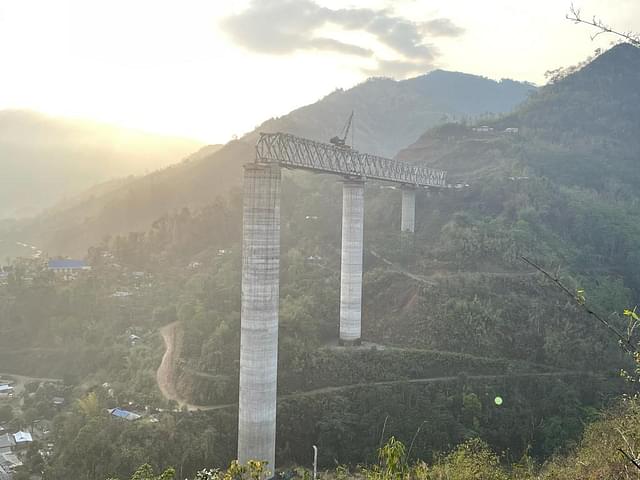 The project
The 111-km-long Jiribam-Imphal rail link starts from existing Jiribam station of North East Frontier (NEF) Railway in Manipur and will connect the State's capital Imphal with the country's broad gauge network.
Being built by the North East Frontier Railway, the rail line will transport passengers between the two places in under two and a half hours, slashing the current 10 hour, 220km journey by road.
The Centre included Jiribam-Imphal rail project in Budget 2003-04. The railway project was finally taken up in 2008 and was declared a 'National Project' owing to its importance.
The construction work started in 2013 and has already achieved physical progress of 93.30 and is set to be completed by March 2025.
According to the Railways, the connectivity to Imphal is part of the government's move to connect all the capitals of North Eastern states by rail with the rest of the country.
This rail link is crucial as nearly 70 per cent of Manipur's population lives in Imphal. The line passing through difficult terrain will also become a new lifeline for Imphal, which is now primarily dependent on the road network for getting essential supplies.