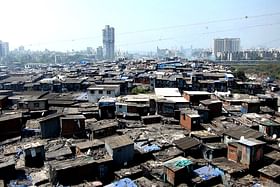 Mumbai's Dharavi Redevelopment Project (DRP) has taken a significant step forward with the formation of a Special Purpose Vehicle (SPV) called the Dharavi Redevelopment Project Pvt Ltd, formed by Adani Realty.
This move comes just before the government's 16 September deadline. The SPV will consist of representatives from both the state government and the Adani group.
The state government will appoint the chairman of the SPV, while the Adani group will appoint the managing director, as per Hindustan Times report.
The SPV will play a crucial role in the planning and execution of the Dharavi redevelopment. With the formation of the SPV, the team can now focus on preparing the master plan for the Dharavi redevelopment. This plan must be submitted within 150 days.
The masterplan will outline the locations of rehabilitation buildings, free sale buildings, and public amenities such as schools, hospitals, gardens, and playgrounds. It will serve as a blueprint for the entire project.
In November 2022, the Adani group had emerged as the highest bidder for the redevelopment of Mumbai's Dharavi, one of the largest slum clusters in the country, with an initial investment commitment of Rs 5,069 crore, against a base price of Rs 1,600 crore.
In a government resolution (GR) dated 13 July, the Maharashtra Housing Department granted final approval for the appointment of Adani Properties for the redevelopment of Dharavi.
The slum redevelopment project will be undertaken by the joint venture in which Adani Group will hold 80 per cent equity — estimated to be Rs 400 crore, while the state government will hold 20 per cent with Rs 100 crore equity capital.
The state government has so far notified about 240 hectares for the Dharavi slum redevelopment.
As per the terms of redevelopment, Adani Realty will get seven years to see the work through, including rehabilitating more than 56,000 families. The project is estimated to cost around Rs 23,000 crore.
Also read: As Gautam Adani Takes Charge For Transforming Dharavi, A Look At The Complex Road Ahead For Re-Developing Asia's Largest Slum