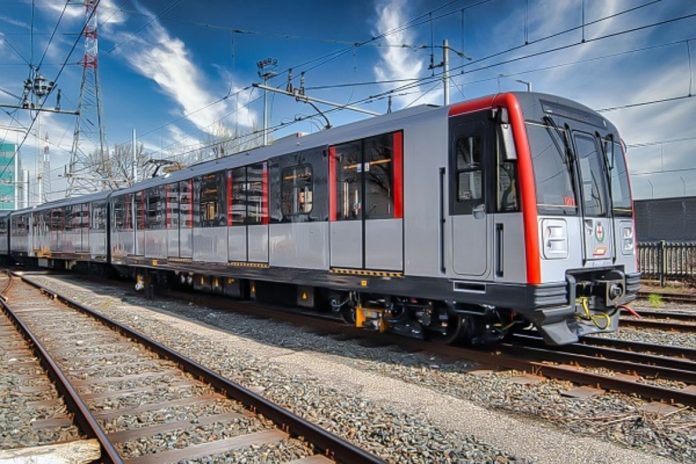 ABB, a leading electrification and automation company, recently formed a strategic partnership with Titagarh Rail Systems. This collaboration aims to provide propulsion systems for metro rolling stock projects in India.
Aligned with the Indian government's 'Make-in-India' and 'Atmanirbhar Bharat' initiatives, the partnership has already secured orders to design and provide metro coach equipment for Gujarat, according to a statement.
Kolkata-based Titagarh Rail Systems, specialises in the design, manufacturing, supplying, commissioning, and servicing of passenger rolling stock and metro coaches for both Indian and international markets.
This new partnership involves Titagarh purchasing ABB propulsion systems — including traction converters, auxiliary converters, traction motors, and train control and management system software, reports BQ Prime.
Titagarh will also secure the manufacturing rights and production licence for traction motors, along with the complete transfer of technology for the GoA 4 (driverless metro) TCMS software from ABB.
Edgar Keller, President, Traction Business, ABB, said, "This strategic partnership with Titagarh provides the strong foundation to enter and expand our footprint in this key market, while also supporting the efforts to make rail transportation in India sustainable through our energy-efficient technology, fully produced in India."
ABB is a global leader in designing, manufacturing, and servicing propulsion systems and electrical equipment for rolling stock used in railways and metro systems.
The two companies have formed a strategic partnership with the goal of leveraging their potential and synergy to establish a strong presence in the Indian market. Additionally, they aim to expand their market reach to other projects and countries.