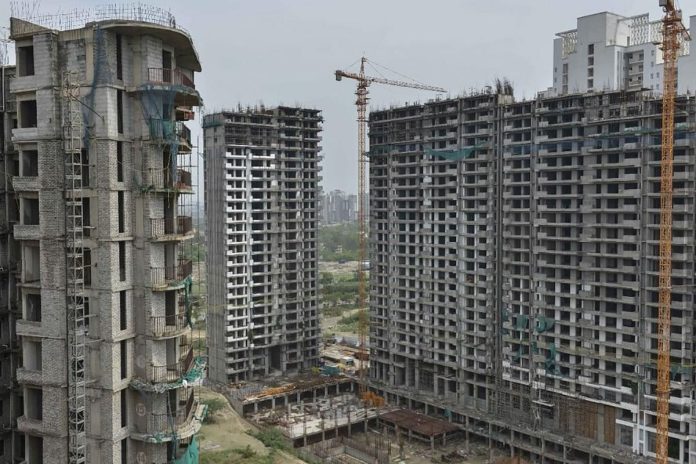 The Uttar Pradesh cabinet is expected to give its approval to the new policy aimed at addressing the concerns of homebuyers and reviving stalled real estate projects.
This policy will be based on the recommendations put forth by a committee, led by former NITI Aayog chairman Amitabh Kant — suggesting various measures to revive the real estate sector, which is facing multiple challenges, especially the projects in the National Capital Region.
The policy is likely to be approved by the state's cabinet on 28 November. The state government has already sought opinions from various departments, including the industrial authorities of Noida, Greater Noida, and the Yamuna Expressway, reports Hindustan Times.
These areas in specific, have a significant number of homebuyers, approximately 200,000, who are currently unable to register their apartments due to financial defaults by realtors.
The Union Housing and Urban Affairs Ministry had set up a 14-member committee headed by Amitabh Kant, to examine issues related to stalled real estate projects and recommend various ways for their completion.
On 21 August, the committee submitted its report to Housing and Urban Affairs Minister Hardeep Singh Puri, with proposals for reviving the real estate projects.
Following the submission of recommendations by the appointed committee of the central government, surveys were conducted by the Greater Noida, Noida authority, and the Yamuna Expressway authorities to gather information on each stalled project.
In relation to this, discussions were held by Manoj Kumar Singh, the additional chief secretary, to assess the potential impact of a policy on the financial status of the three authorities.
Officials have stated that realtors owe at least Rs 60,000 crore to these authorities, as reported by Hindustan Times.
The officials of the three authorities are hopeful that the government will unveil a comprehensive "Real estate rehabilitation and revival package". This package aims to not only resolve the issues faced by homebuyers but also provide support to realtors who are looking to complete stalled projects.
Subodh Goyal, from the Confederation of Real Estate Developers Association of India (CREDAI), stated, "The UP-government's relief package is a much-needed stimulus that the realty sector requires urgently in view of the ongoing crisis that is being faced not only homebuyers but also realtors."
According to an official, the package being considered includes various benefits such as waivers on interest for financial defaults, the separation of registry from financial defaults, a co-developer policy to aid in completing stalled projects, and a waiver on interest for the period of construction halt due to a land dispute.