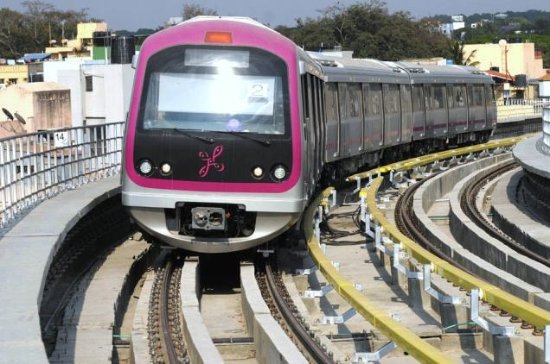 After a prolonged period of deliberation and anticipation, the Finance Department has finally given the green light for the commencement of preliminary work on Namma Metro Phase 3 in Bengaluru.
The Bangalore Metro Rail Corporation Limited (BMRCL) can now set the wheels in motion for this ambitious 44-kilometre project, encompassing two crucial lines.
Despite having received approval for the detailed project report (DPR) in November 2022, the state government had withheld its consent for pre-construction activities.
Given the bureaucratic intricacies involved in securing the Centre's approval, the BMRCL approached the government once more, requesting specific clearances to initiate preliminary work while awaiting the resolution of statutory challenges.
In response, the Finance Department inquired about precedents for pre-construction activity approvals before the Centre's nod, prompting Namma Metro to cite past examples in its favour.
The Awaited Go-Ahead
At present, the file awaits clearance from the Chief Minister's Office (CMO). Historically, the BMRCL has taken more than two years to complete pivotal tasks such as land acquisition, utility relocation, and permissions for tree removal. These crucial activities can now commence even before the project secures formal approval from the Centre.
Once both state and central governments give their consent, the BMRCL will be able to initiate the tendering process for civil work, ensuring that the groundwork can begin without further delay.
Revised DPR Submitted
BMRCL officials revealed that they physically submitted the revised DPR of Phase 3 to the Ministry of Housing and Urban Affairs (MoHUA) on 1 November.
According to the updated DPR, the 12.5-km Magadi Road stretch will initially operate with three-car trains, with the flexibility to accommodate six-car trains in the future.
The western section of the Outer Ring Road, spanning from JP Nagar to Hebbal, will feature six-car coaches right from the start of commercial operations, reports Deccan Herald.
Bengaluru South MP Tejasvi Surya raised concerns about the state government's delay in forwarding the revised DPR to MoHUA. Despite multiple reminders over the last month, the document had not been sent. In response, MoHUA initiated parallel consultations with other stakeholders and departments to expedite the approval process.
The approval of preliminary work for Namma Metro Phase 3 marks a significant milestone in this transformative project's journey.
With the Finance Department's support, the BMRCL can now kickstart land acquisition and utility relocation, even before securing the Centre's formal nod.
As the project progresses, the revision of the DPR and the commitment to accommodate future expansion are positive steps toward realising a more efficient and expansive public transportation network in Bengaluru.
The collaboration between various stakeholders, including the state government, central authorities, and local representatives, will play a pivotal role in the successful execution of this ambitious infrastructure project.