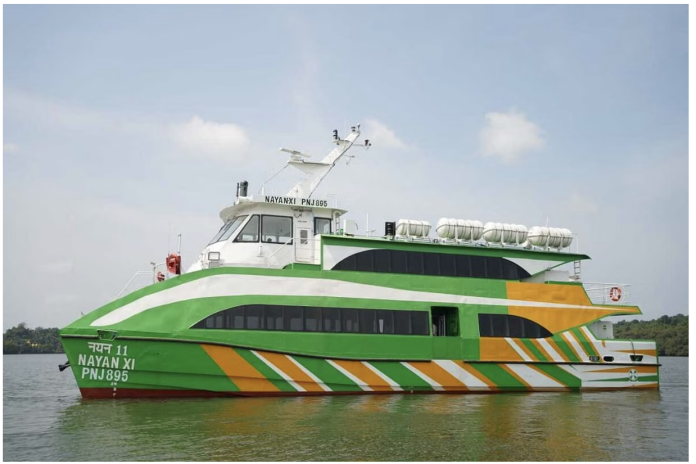 Starting December, Mumbai's transportation landscape will witness a remarkable change with the introduction of electric water taxis between the Gateway of India in South Mumbai and Belapur in Navi Mumbai.
Infinity Harbour Service, a private water taxi operator, assigned to operate services on this route, has acquired four of these electric boats, each priced at approximately Rs 2.5 crore.
As part of their preparation, two 24-seater electric water taxis are currently undergoing trial runs in Goa, while two six-seater water taxis are being tested in Kochi.
The 24-seater water taxi will primarily operate on the Gateway of India to Belapur route, according to Infinity Harbour Service's Managing Partner, Sohel Kazani.
These electric water taxis are capable of reaching speeds of up to 12 nautical miles and can complete the journey between South Mumbai and Navi Mumbai in just one hour. Moreover, they can run continuously for four hours on a single charge, in stark contrast to the existing diesel water taxis, which consume 140 liters of fuel per hour.
The 2020-founded Infinity Harbour Services already offers water taxi services between Belapur and Elephanta Caves and in Mandwa Alibaug. The response to these routes has been moderate, especially on weekends, with roughly three trips undertaken, each accommodating 15-20 passengers, as reported by the operator.