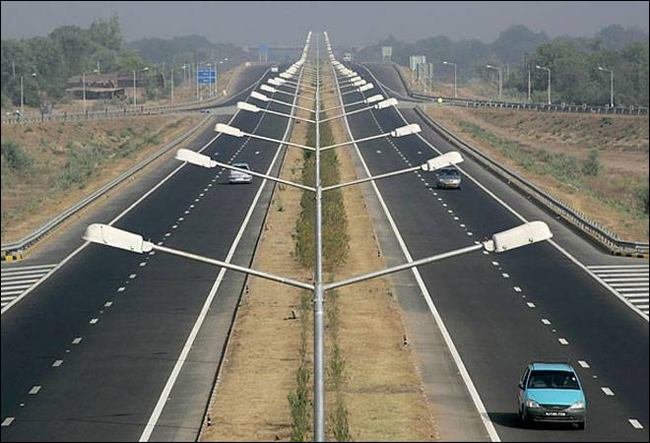 Andhra Pradesh's Vijayawada will soon connect to India's IT capital Bengaluru with an expressway as the National Highways Authority of India (NHAI) is readying the Detailed Project Report (DPR) for the project.
The greenfield expressway project, approved after a request from Andhra CM YS Jagan Mohan Reddy, will pass through CM Jagan's native places Pulivendula and Kadapa.
According to the plans approved by the state government, a four-lane expressway would be constructed for about 360km of the total distance of 570km, reports The Times of India.
NHAI may spend about Rs 10,000 crore on this project, particularly building the greenfield expressway, which reduces travel time by almost three hours.
The Bengaluru-Vijayawada expressway will pass till Anantapur as a brownfield alignment on the existing Bengaluru-Hyderabad highway; from Anantapur, the expressway would pass through Pulivendula, Kadapa, Nandyal, Markapur, Narasaraopet, Guntur and finally Vijayawada.
Besides connecting Bengaluru with Vijayawada, this expressway also connects Bengaluru-Hyderabad highway with Chennai-Kolkata golden quadrilateral stretch.
Former AP CM Chandrababu Naidu first planned the Bengaluru-Vijayawada expressway as the Amaravati-Anantapur expressway. However, the alignment of the project has seen amendments with the change of government in the state in 2019.