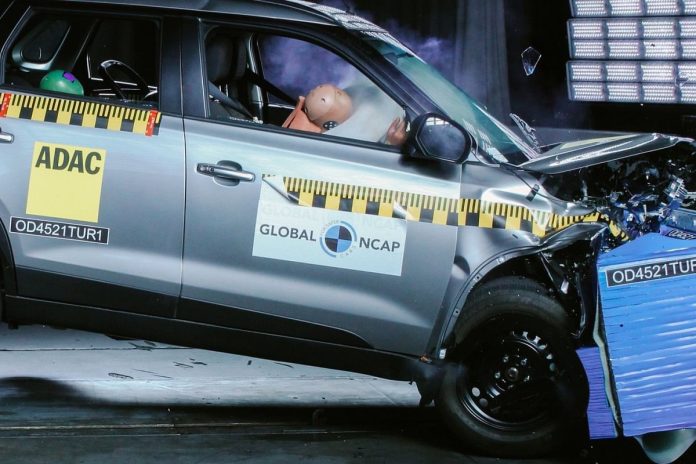 Starting on 15 December, over three dozen vehicles primarily manufactured by Indian, Japanese, and Korean automakers will undergo rigorous crash testing under the Bharat New Car Assessment Programme (Bharat NCAP).
Launched in August 2023, the Bharat NCAP is an indigenous star-rating system for crash testing cars under which vehicles will be assigned between one to five stars indicating their safety in a collision
The programme is modelled on the lines of the Global New Car Assessment Programme (Global NCAP), which is a project of the UK-based NGO, Towards Zero Foundation.
The objective of the programme is to help consumers make an informed decision before purchasing a car, thereby spurring demand for safer cars.
Although Bharat NCAP officially came into effect on 1 October, the tests will commence only after Diwali in December, writes The Times Of India, quoting a government official who cited festivals as the reason for the delay.
The BNCAP rating will evaluate vehicles based on three parameters — adult occupant protection (AOP), child occupant protection (COP), and safety assist technologies (SAT).
Car manufacturers and importers are required to apply form 70-A to the agencies designated by the central government. These agencies will assign star ratings to vehicles per the Automotive Industry Standard (AIS) 197, based on their performance in the tests.
Notably, Tata Motors is the first company to apply for the BNCAP rating. The Harrier and Safari will be among the first of three dozen cars that will be evaluated under the program.
Maruti Suzuki India and Hyundai Motor India will each submit three models for testing, while Mahindra and Mahindra will send four. Spokespersons from these companies have indicated that they will announce the names of the vehicles to be tested at an appropriate time.
In accordance with Global NCAP norms, the test agencies will pick three units of the base variant of each model.
Also, European automakers, including Renault, Skoda and the Stellantis Group will not opt for BNCAP ratings immediately, as some of their models have already received their Global NCAP ratings.
The responsibility for conducting the crash tests has been entrusted to government testing agencies such as the Automotive Research Association of India (ARAI), ICAT (International Centre for Automotive Technology), and Global Automotive Research (GAR), among others.