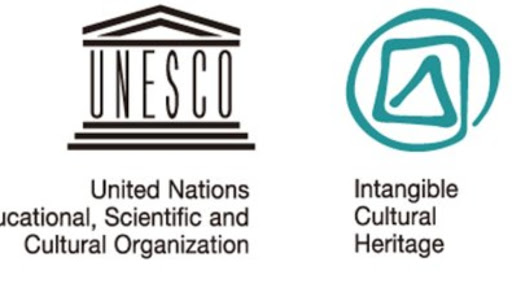 Aiming at creating awareness about the various intangible cultural heritage properties of the different states at national and international level, government today launched the list of Intangible Cultural Heritage (ICH) of India here on Saturday.
Speaking on the occasion Tourism and Culture Minister Prahlad Singh Patel said that India houses a repository of unique Intangible Cultural Heritage(ICH) traditions, 13 of which have also been recognized by UNESCO as Intangible Cultural Heritage of Humanity.
Describing the initiative as part of the Vision 2024 of the Culture Ministry, Patel said the ICH list is an attempt to recognize the diversity of Indian culture embedded in its intangible heritage.
Following UNESCO's 2003 Convention for Safeguarding of Intangible Cultural Heritage, this list has been classified into five broad domains in which intangible cultural heritage is manifested.
The domains are oral traditions and expressions, including language as a vehicle of the intangible cultural heritage; Performing arts; Social practices, rituals and festive events; Knowledge and practices concerning nature and the universe and Traditional craftsmanship.
Patel also addressed the webinar on ancient temple city of Mamallapuram which had participants from all over the world.
The webinar on Mamallapuram highlighted the architectural and religious significance of the temples.
Patel pointed out how India's tradition and culture is not only ancient but also invaluable. He further said that in the present crisis where the world and our country also is dealing with COVID-19, it is the values of humanity and warm hospitality of our heritage which define us and makes us what we are.
He alluded to the the shloka "Vasudhaiva Kutumbhakam" (the world is our family) from the Maha Upanishad wherein India's spirit is demonstrated in its warmth and humility through the help extended to all tourists stranded in India.
Remarking on how scientific our principles of life were in ancient India which have been part of our life, he said that it was these very ancient practices which have held steadfast in most trying of times before humanity.He added that our values of resolve and silent resilience are what are holding us together.
He reminded that in ancient India the principles of religion were based on science and he illustrated his point by referring to the 52 pillars in Sun temple in Modhera, Gujarat, wherein each pillar depicts a week in a year.
It is only our ignorance which does not allow us to understand the deep wisdom of the philosophy and traditions of India.
Both the Sun Temple at Modhera and Mamallpuram are UNESCO world Heritage sites.