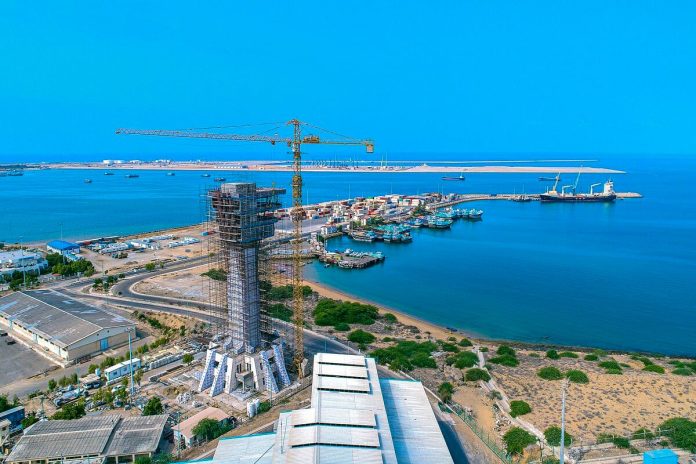 India is actively exploring additional investments in the Shahid Behesti Terminal at the Chabahar Port in Iran as part of the Phase 2 expansion plans.
These investments will be pursued through the Public-Private Partnership (PPP) route, writes businessline, quoting Union Minister of Ports, Shipping, and Waterways, Sarbananda Sonowal.
"Taking into view the commercial aspect of the port, as part of Phase 2, Public Private Partnerships are being explored," the Minister said.
Further, the Union Minister expressed optimism that the existing operations at the port are likely to become profitable by the end of the fiscal year.
"Numbers are significantly up over comparative period last year. Operations are commercial viable and if there is no black swan event, operations there should be profitable by the end of this year," Sonowal told businessline.
During the current fiscal year (April-September 2023), the Shahid Beheshti Terminal handled 25,788 TEUs (twenty equivalent units) of container cargo and 1.5 million tonnes (mt) of bulk cargo. This significantly exceeded the 2023 target of 13,282 TEUs for the Shahid Beheshti terminal, especially considering that only 3,096 TEUs were handled in 2022.
The port of Chabahar is located in southeastern Iranian province of Sistan-Baluchestan in the Gulf of Oman.  It is the only Iranian port with direct access to the ocean.
The Chabahar port actually contains two separate port complexes, named Shahid Kalantari and Shahid Behesti.
In 2016, India committed $85 million for the development of the Shahid Behesti port, along with a $150 million line of credit. As of 2023, India has supplied six gantry cranes to the tune of $25 million for the development of the port.
The Beheshti terminal in Chabahar represents India's first overseas port investment and currently has a capacity of handling 8 million tonnes of cargo vessels. Following the expansion, the ultimate plan is to increase the capacity to approximately 18 million tonnes.