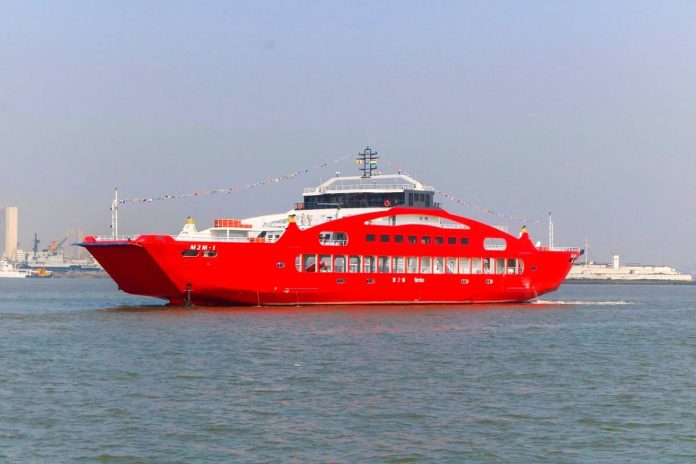 The passenger ferry service between Tamil Nadu's Nagapattinam and Kankesanthurai in northern Sri Lanka that was announced during the visit of Sri Lankan President Ranil Wickremesinghe to India in July 2023, is likely to begin in the first week of October, said EV Velu, the minister for Public Works and Minor Ports.
The Shipping Corporation of India would supply a high-speed passenger ferry having a capacity of 150 passengers and the journey of around 60 nautical miles is expected to take around three to four hours.
Further, he said that work on construction of offices for Customs, Immigration, Central Industrial Security Force (CISF) and facilities for passengers is underway.
The launch of the ferry service is expected to increase tourism and people to people contact between the two countries.
The ferry service on this route had been stopped after a severe cyclone in the 1960s.
A statement issued by the Ministry of External Affairs (MEA) regarding the visit had stated that the two countries' also plan to resume ferry services on other routes such as Rameswaram and Talaimannar.
Nagapattinam to Kankesanthurai