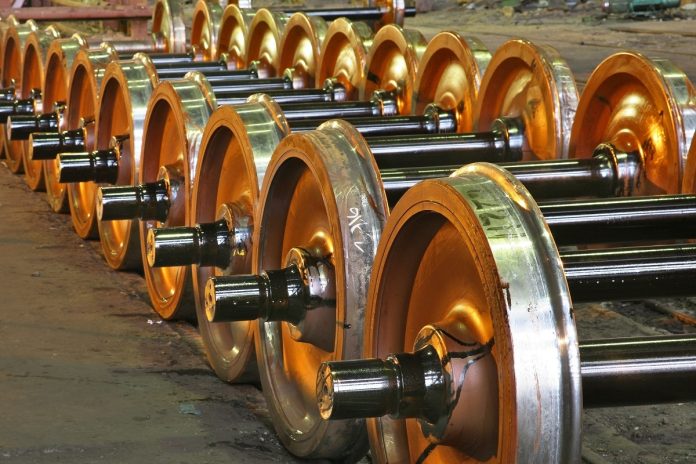 The Indian Railways, as the national transportation system, is facing challenges in sourcing wheels due to insufficient domestic supply from Steel Authority of India Limited (SAIL) and Rashtriya Ispat Nigam Limited (RINL).
The growing demand for wheels is pushing the railways to consider relying more on imported wheels, primarily from Chinese manufacturers.
While the Indian Railways' own production units have managed to meet their commitments for wheel supply, the supply from other public sector sources has fallen short.
Officials familiar with the situation have pointed out that the availability of wheels from SAIL was not up to the required standard due to scheduled capital maintenance.
This situation is of significance because if domestic availability continues to lag, the national transporter may have to increasingly turn to imports, primarily from China, to fulfil its requirements.
Officials have urged the concerned organisations to expedite wheel production to address this issue, which not only affects the supply chain but also impacts the output of the Indian Railways' production units and repair operations.
To address the demand for wheels, RINL has established a forged wheel plant in Raebareli, Uttar Pradesh. However, the supply of Linke Hofmann Busch (LHB) wheels from RINL has not yet stabilised, causing shortages across various Zonal Railways and Production Units.
Efforts are being made to enhance local production, with imports of approximately 8,000 wheels having already taken place and another 9,000 expected to arrive soon.
In response to the situation, SAIL has stated that a scheduled capital repair at the Wheel and Axle Plant occurred from 28 August 2023 to 25 September 2023. The Railway Board was informed of this planned maintenance on 20 July 2023.
According to Economic Times report, Despite the month-long capital repair, SAIL managed to supply 2,849 wheels to the Indian Railways in September 2023, compared to 3,720 wheels supplied in September 2022.
Due to the scheduled overhaul, SAIL has been given a target of supplying 14,934 wheels to the Indian Railways in the July-September quarter of FY24, which is slightly lower than the 15,049 wheels supplied in the same period of FY23. It is estimated that SAIL supplied 8,888 wheels to the Indian Railways in the second quarter of FY24.
In the first quarter of the fiscal year, SAIL had met more than 70 per cent of its supply commitment by delivering 9,597 wheels against a demand of 13,035.
SAIL anticipates that wheel production in the remaining months of the current fiscal year will increase, as there are no further scheduled capital repairs that could impact supply.