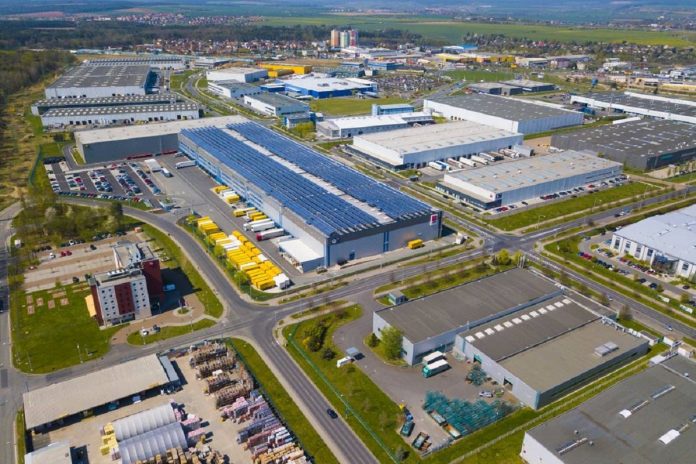 Greenbase Industrial and Logistics Parks, a strategic collaboration between the Hiranandani Group and the prominent US-based private equity firm Blackstone Group, is gearing up for a substantial investment of approximately Rs 1,500 crore in Chennai.
This investment is intended to bolster its warehousing portfolio, with plans to expand it to nearly 640 acres within the next three years.
The company's expansion strategy involves the addition of expansive land parcels covering 450 acres to complement its existing 2.2-million-square-foot warehousing facilities located in Chennai's Oragadam district.
This dynamic logistics park is an integral part of the larger Hiranandani Park, an integrated township sprawling over 380 acres.
Of the planned 450-acre expansion, Greenbase Industrial and Logistics Parks has already secured ownership of nearly 100 acres and is currently in advanced negotiations to acquire an additional 50 acres in the vicinity of its operational logistics park.
Furthermore, it is actively seeking to procure an additional 300 acres in strategic areas across Chennai, including Palur.
Hemant Prabhu, the chief operating officer of Greenbase Industrial and Logistics Parks, expressed optimism regarding the feasibility of expanding the portfolio to 640 acres within Chennai's real estate market.
This ambitious expansion plan is estimated to require an investment of approximately Rs 1,500 crore over the next three years, as per the Economic Times report.
The existing logistics park operated by the company spans 190 acres and is presently in the process of developing an additional 1.3 million square feet of infrastructure.
The overarching vision is to establish industrial and logistics parks in key cities across India, with Chennai serving as the central hub of this growing portfolio.
Niranjan Hiranandani, the founder of the Hiranandani Group, underscored the robust potential of the Indian logistics sector, which is poised for double-digit growth, projected to reach $350 billion by 2025, marked by a notable compound annual growth rate (CAGR) of 10 per cent.
He attributed this upward trajectory to geopolitical uncertainties and the global pandemic, which have prompted institutional players to adopt strategies such as the "China plus one" policy.
Hiranandani emphasised that the Indian economy has displayed remarkable economic performance alongside an upward trend in the domestic consumption index, drawing the interest of global conglomerates looking to establish a competitive foothold in the Indian market.
Oragadam in Chennai has emerged as a thriving economic centre ideally suited for a hub-and-spoke model. It has succeeded in attracting a diverse mix of industrial and warehousing companies eager to establish their operations in what is often referred to as the "Detroit of South Asia."
Prominent global entities such as Vestas, Gurit, and Hydraspecma have already initiated their full-scale operations from the premises of Greenbase Parks, Oragadam, added the report.
Favourable Policies
A favourable state policy in Tamil Nadu, easy business setup, quick permits, seamless execution on the ground and incentivising production-linked incentive schemes have helped the company to expand its footprint across Chennai, Hiranandani said.
With factors such as digitalisation and automation, multimodal and transfer-oriented development infrastructure, and bolstering e-commerce activity, the company has been compelled to leverage its construction expertise as it dives into this emerging asset class.
Following the implementation of GST and the emergence of e-commerce, the Indian logistics and warehousing sector is headed towards transformative growth.