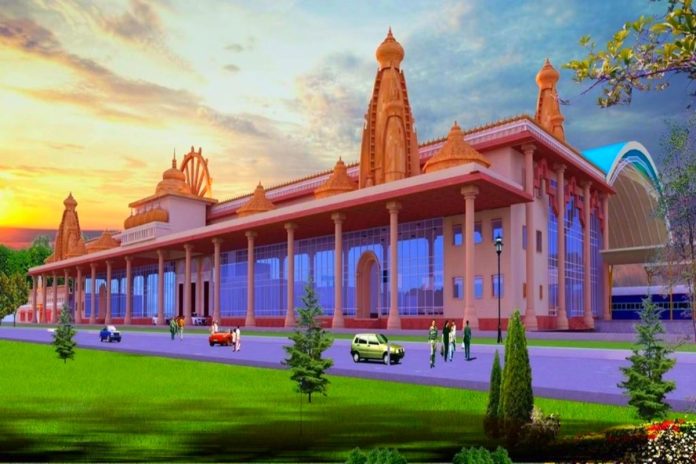 Indian Railways is diligently working towards completing the redevelopment of the Ayodhya Railway Station by 15 January 2024.
The redesigned station draws inspiration from the architecture of the revered Shri Ram Janmbhoomi Temple and is poised to accommodate a daily footfall of approximately 50,000 individuals.
Railway officials have revealed that Prime Minister Narendra Modi is anticipated to inaugurate the revamped station on 22 January. This event aligns with his participation in the 'pran pratistha' ceremony for Lord Ram at the temple, marking a significant moment in the city's history.
The ambitious redevelopment project in the holy city comes with an investment of Rs 241 crore.
The railways subsidiary, RITES, has been engaged in the execution of development work of Ayodhya Railway Station and its surrounding area in connection with the development of the station for religious and cultural importance.
The revitalised station aims to provide modern passenger amenities, including shopping malls, cafeterias, recreational facilities, and ample parking space.
The new design envisions a two-storey building in addition to the ground floor, boasting a total area of 3,645 sqm. Improvements to the platforms, the installation of two 6-metre wide-foot over-bridges, and a spacious circulating area are integral components of the redevelopment plan.
To enhance passenger experience and safety, the station will feature an additional front porch over the drop-off zone, shielding travellers from adverse weather conditions.
Notably, the structure is set to be certified as a green station building, emphasising environmental sustainability. The station's layout will also accommodate separate arrival and departure areas for passengers.
A major highlight of the railway station's transformation is the incorporation of a large air concourse over platforms.
This centralised space will house all essential passenger amenities, including retail outlets, cafeterias, and recreational facilities. The station is further equipped with 12 lifts, 14 escalators, and food plazas, ensuring a seamless and convenient travel experience for passengers, reports Times Of India.
The Ayodhya Railway Station redevelopment project stands as a testament to the convergence of modern infrastructure and cultural significance in this historic city.