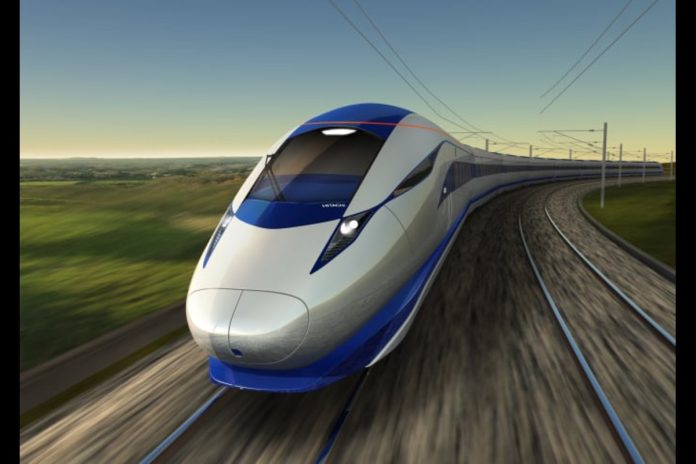 UK Prime Minister Rishi Sunak has announced that his government will be scrapping plans to continue phase two of its high-speed rail line from Birmingham to Manchester (HS2).
Sunak said that £36 billion($43 billion) expected to be spent on the proposed line would instead be spent on transport links in Northern England and the West Midlands, including a project he called "Network North."
HS2 high-speed railway envisages linking London, Birmingham, Manchester and Leeds in a "Y"-shaped network with new 360 km per hour tracks.
The controversial HS2 project has faced opposition from several quarters, including from within the ranks of Johnson's own Conservative party.
In February 2020, Sunak's predecessor announced that he had given the go-ahead for constructing what was then touted as the country's biggest infrastructure project.
Johnson's decision was seen as an acknowledgement of the support the ruling Conservative party received in rust-belt areas of the middle and north of England in the 2019 parliamentary election, helping him win a comfortable 80-seat majority.
Opposition To HS2 project
HS2 proposal has faced heavy criticism for its environmental impact and exorbitant costs.
The 2015 budget put the overall cost estimate of the project (both phases) at just under $72.4 billion, but subsequent estimates suggest that costs had almost doubled to £106 billion.
Critics also warned that HS2 will not only reinforce London's economic dominance but fail to benefit other regions of Britain.
Environmental groups also raised fears that the high-speed train will cause large-scale destruction to the natural environment as the proposed line will traverse ancient woodlands, nature reserves and almost 700 classified wildlife sites.
HS2 project is envisioned to be executed in two phases – phase 1, which would link London with Birmingham and is scheduled to be completed sometime around 2030, and phase 2, from the West Midlands to Leeds and Manchester, scheduled for full completion between 2035 and 2040.
According to the Department for Transport, the project, upon completion, will cut Birmingham to London journey times from one hour 21 minutes to 52 minutes.
Once the second phase is complete, Manchester to London journeys would take one hour seven minutes (down from two hours seven minutes), and Birmingham to Leeds 49 minutes (down from two hours).
The project supporters claim it will also free up capacity on overcrowded commuter routes.
Over 10,000 people are currently employed in the HS2 project, including 2,250 permanent staff and 7,750 consultants and contractors.
An estimated $10.42 billion has been spent even though construction has not started, including the cost of acquiring 900 homes, farms and properties for £3bn.
The UK has one high-speed rail network currently operational. Called the HS1, it links London to the Channel Tunnel, which connects the country to France. It was commissioned in 2003.