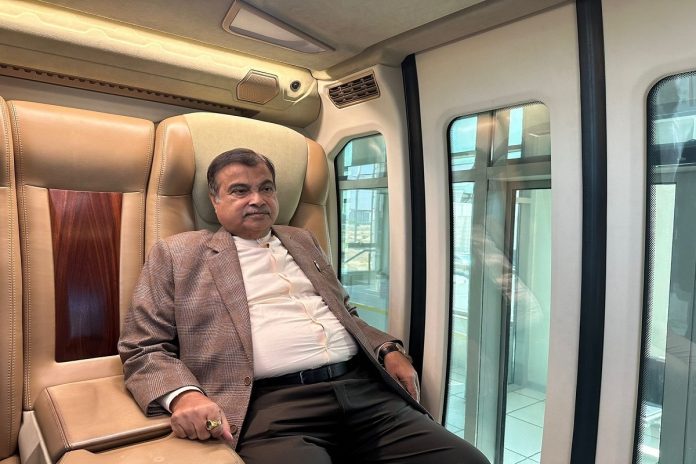 Union Road Transport and Highways Minister Nitin Gadkari recently visited the Pilot Certification and Experience Centre of uSky Technology in Sharjah, United Arab Emirate.
The Minister took a test ride of the 'Sky Bus' to experience the safety and evacuation demo in Sharjah, en route to India from his Prague visit.
uSky Technology has developed Sky Bus solutions, and iSky Mobility has tied up with uSky to bring these mobility services to India, Gadkari posted on his social media.
Sky Bus offers a sustainable, congestion-free urban mobility solution, reducing pollution and traffic congestion, while providing efficient mobility for urban residents.
Moreover, its elevated rail cable system minimises land use, making it a valuable addition to the nation's mobility infrastructure.
Minister Gadkari also had a ride on an e-bus in Prague on Tuesday (3 October).
Aiming at reducing the pollution and dependence on fossil fuel, the government is taking a series of steps to develop clean energy-based transportation system.