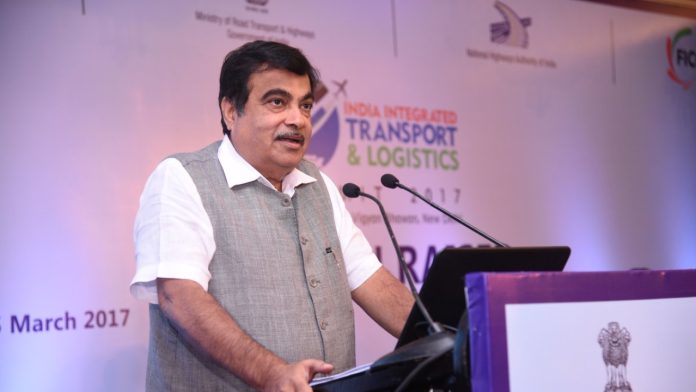 Earlier this week, the Union minister of Road Transport and Highways of India Nitin Gadkari announced that India will not permit Chinese companies to participate in highway construction projects, including those executed through joint ventures.
"We will not give permission to joint ventures that have Chinese partners for road construction. We have taken a firm stand that if they (Chinese companies) come via joint venture in our country, we will not allow it," Gadkari declared in an interview to a news agency.
The senior minister's assertions assume strategic significance given the border standoff between India and China in Ladakh that also saw the death of 20 Indian Army personnel last month.
Gadkari  said that his ministry will shortly releasing policy norms banning Chinese firms from highway construction sector and relaxing norms for Indian companies to expand their eligibility criteria for participation in highway projects.
While pointing that only few projects are currently being undertaken with the involvement of Chinese partners, the Minister said that the new decision will be implemented in current and future tenders.
With respect to existing tenders and future bids, Gadkari said rebidding would be done if there are any Chinese joint ventures.
"We have taken a decision to relax norms for our companies to ensure that they qualify in bidding in large projects. I have directed the Highways Secretary (Giridhar Aramane) and NHAI Chairman (SS Sandhu) to hold a meeting for relaxing technical and financial norms so that our companies can qualify to work," Gadkari  added.
Business Standard quoted a senior official of NHAI as saying that India's crackdown on China in road construction sector will have minimal impact "There are 10-12 projects being executed by Chinese companies in joint ventures with Indian firms. They will be allowed to function but there will be no new contract for Chinese firms,"
According to the Business Standard report, the Chinese firms are not present in a very large number in the highway construction sector,  but have presence with Indian partners for executing engineering-procurement-construction (EPC) and hybrid annuity contracts.
The absence of Chinese firms in the highways sector is attributable to their  dependance on Chinese labour and India does not allow that.
China in recent time has evinced keen interest in investment in the infrastructure sector, with ventures for manufacture and distribution of trucks, cranes and other construction and transportation equipment.
Also Read – How Deep Is China's Reach In Indian Infra, And How Can The Dragon Be Kept Out Now?