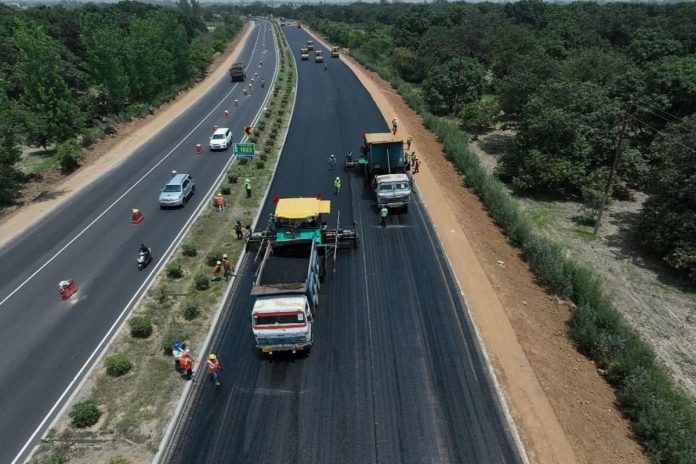 The government is partnering with the private sector to boost the maintenance of the national highways through PPP mode.
In a major policy shift, the National Highways Authority of India (NHAI) will bid out nearly 75 per cent of the highway projects on public private partnership (PPP) mode and the rest on the full government funding mode or EPC.
The decision has been taken considering that the projects built on PPP are of better quality and require less maintenance compared to the government-funded projects.
Union Road Transport Secretary Anurag Jain said for the first time some of the projects to be bid out by the road wing of the ministry will also be on PPP, and bigger projects costing more than Rs 500 crore would qualify for this.
Under PPP, the highway agencies bid out roads to the build-operate-transfer (BOT) model and the hybrid annuity model (HAM).
"The roads which are constructed under the EPC mode require maintenance quite early whereas under the BOT mode, roads are better constructed as the contractor knows that he will have to bear the cost of maintenance for the next 15-20 years. That is why we have decided for construction of roads under the BOT mode in a big way," Union Road Transport and Highways Minister Nitin Gadkari said.
Under one vertical of highway projects implemented by the NHAI, the ministry has approved the plan to bid out around 1,350 km of 1,600 km of highways on PPP this year.
An official said that it was brought to their notice that the contractors had to carry out maintenance on five stretches immediately spending around Rs 500 crore and all those were built on EPC (engineering, procurement, construction) mode.
The remaining five corridors that did not need immediate requirement were built on PPP mode.
"So, it's clear that we will get a better price while monetising projects built on PPP mode. But while our intention is to bid out more projects on BOT and HAM, we will opt for EPC in projects that are small and require less investment. Small players may not be able to tie-up funds for PPP projects," according to a ministry source.
In PPP projects, the contractors either recover their investment from toll or the highway agencies make the payments spread over years. This makes the private players more accountable for their quality of construction.