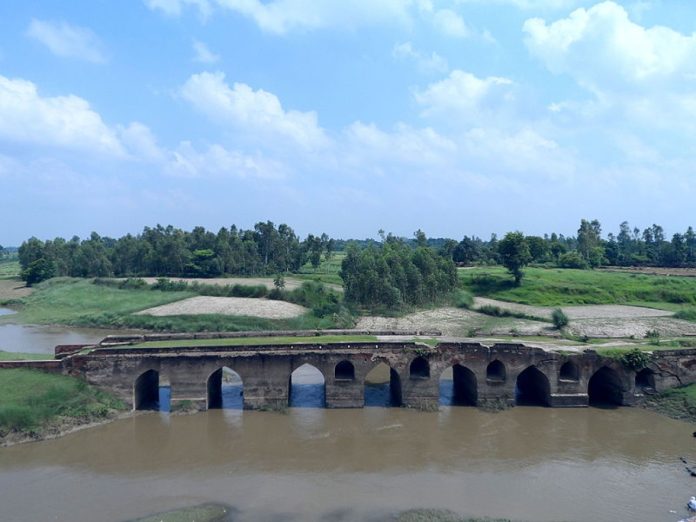 Sarayan river, a small tributary of Gomti river in Uttar Pradesh, which was reduced to a filthy canal over the years, is undergoing a total makeover, thanks to the relentless effort by Bharatiya Janata Party(BJP) MLA Rakesh Rathore from Sitapur constituency, reports OpIndia.
The MLA is planning to develop a riverfront on the banks of the river, on the lines of the Sabarmati riverfront in Ahmedabad and the Gomti riverfront in Lucknow. Rathore informs that out of the total distance of 7 km, 2 km of the stream has been completely sanitised, meanwhile, work on the next 1 km stretch is in progress.
Not too long ago, the foul smell emitted from the garbage dumped along the river caused huge inconvenience to people in nearby areas.
Rathore personally took up the task of cleaning the river without relying on any government aid. The sanitation work is being continuously done over the last 271 days.
Till date, a sum of Rs 65 lakh has been spent on the project and it is learnt that Uttar Pradesh Chief Minister Yogi Adityanath has assured all possible support for Rathore's endeavour.