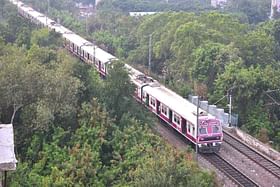 The popular suburban rail service in the twin city area of Hyderabad- Secunderabad is now available across nearly 90 route kilometre rail network.
The train service, popularly known as the Multi-Modal Transport System (MMTS), earlier operated across 48 route km. The new areas being served by MMTS includes Secunderabad – Medchal and Umdanagar-Falaknuma.
Prime Minister, Narendra Modi has lauded the expansion of MMTS Rail Network up to 90km in Hyderabad and Secunderabad.
Sharing a tweet by South Central Railway (SCR), the Prime Minister tweeted; "This shall benefit the people of Hyderabad, Secunderabad and nearby areas."
Service To Airport
The South-Central Railway has extended 20 MMTS services that operated till Falaknuma, to Umdanagar which is the nearest railway station to the Rajiv Gandhi International Airport.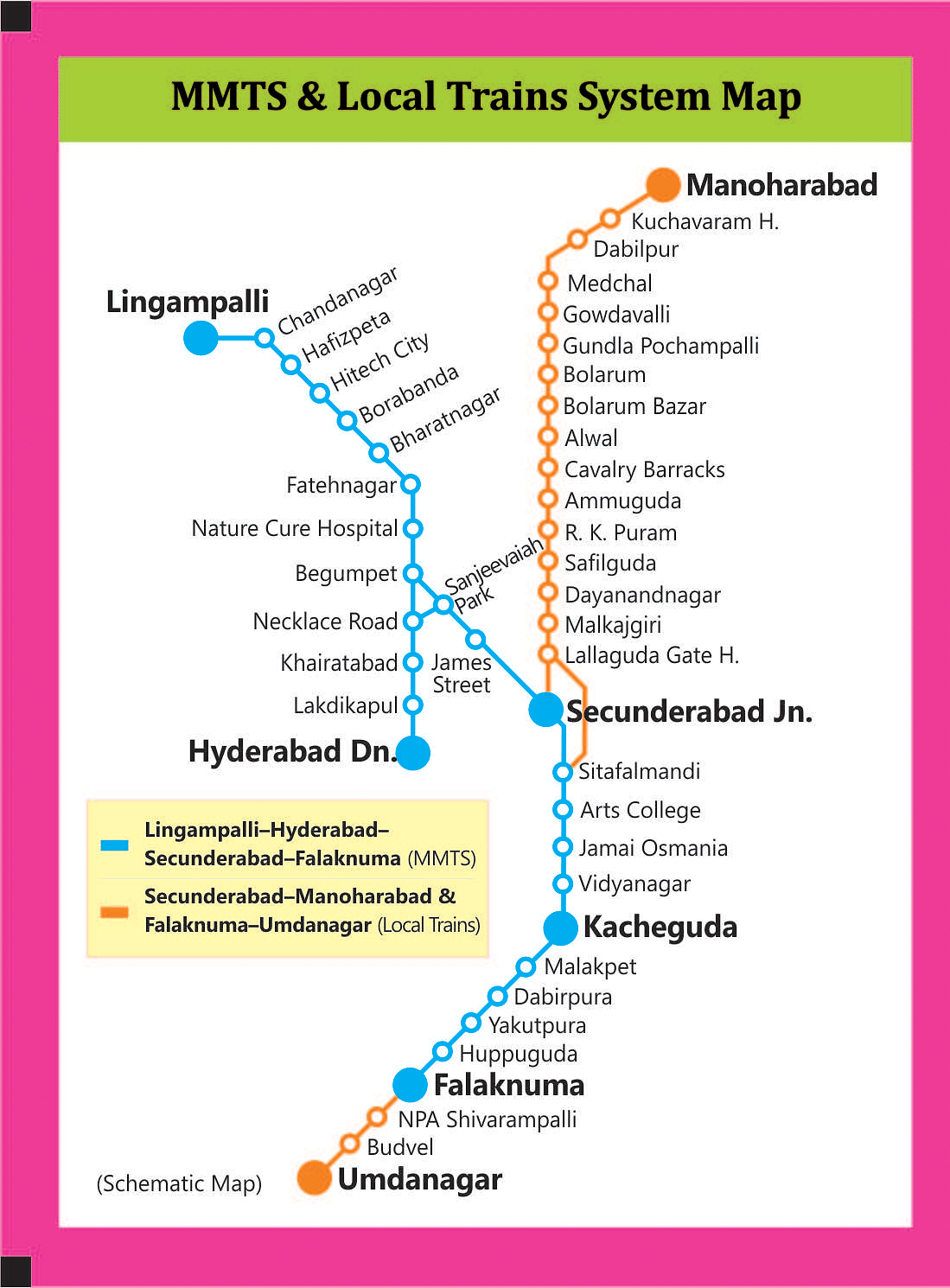 "As a result, suburban passengers who wish to travel to the airport will also be able to travel to the nearest railhead by MMTS," the SCR said in a statement. The distance by road from Umdanagar station to the airport is about 13 km and could take about 20 minutes to travel.
Further, the SCR has introduced 20 MMTS Services between Secunderabad and Medchal, due to which passengers near stations like Malkajgiri, Dayanand Nagar, Safilguda, Ramakistapuram, Ammuguda, Cavalry Barracks, Alwal Bolarum, Gundlapochampally, Gowdavalli among others will be able to avail the MMTS Services.
The new train services between Secunderabad and Medchal and between Falaknuma and Umdanagar take the overall MMTS services to 106.
MMTS Service
Due to the spurt in road traffic after 1980, the State government commissioned several studies, starting with the Hyderabad Area Transportation Study (HATS) in 1984 to find ways and methods to deal with the problem of traffic congestion.
With this background, the State government sent a proposal in the year 2000 to the Ministry of Railways for the introduction of MMTS on the already existing two rail sections viz., Secunderabad/Hyderabad-Lingampalli and Secunderabad- Falaknuma sections.
These sections were part of the zonal railway network on which mainline passenger trains as well as short distance services were plying to accommodate suburban traffic.
The MMTS was thus, essentially an upgradation of the existing network and not a new system. This constituted Phase-I of the MMTS.
MMTS is the most cost-effective means of transport in the twin city region passengers, where the minimum fare is Rs. 5 and maximum fare is Rs. 15/- o­nly.
The latest extension of MMTS Services strengthens the rail connectivity between different parts of the twin cities, especially now eastern parts of the city and will be particularly beneficial to students, commuters, small business people, ladies, employees etc who would prefer a safe and secure, faster and economical mode of transportation.
According to the SCR, works on the remaining stretches of MMTS Phase-II extension are also progressing at a fast pace.