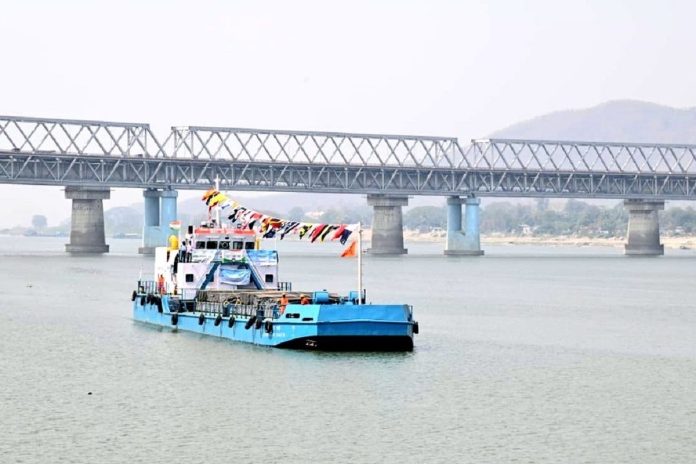 Expanding the reach of National Waterways (NWs), the Inland Waterways Authority of India (IWAI) has initiated plan to operationalise five waterways in Karnataka .
The statutory body under the Ministry of Shipping, last week floated Expression of Interest (EoI) for operationalizing five waterways in the state in public-private partnership (PPP) mode on Design Build Finance Operate Transfer (DBFOT) basis.
The identified waterways include, Gurupur River (NW 43), Kabini River (NW 51), Kali River (NW 52), Netravathi River (NW 74) and Sharavati River (NW 90).
IWAI in the recent past has invited EoI for development of NWs in Gujarat and Maharashtra on PPP mode which has received sizeable response from market.
Furthermore, Karnataka, the sixth largest state in India, has been blessed with 300 Km of coastline also known as Karavalli.
Located along the eastern shore of Arabian Sea, the 300 km of coastline offers sizeable opportunities for both cargo movement and cruise tourism. This is further aided by the state's proximity to top major ports of Mormugao, New Mangalore and Cochin Port Trust.
111 NWs
To promote inland water transport (IWT) in the country, 111 inland waterways (including 5 existing and 106 new) spread over 24 states, were notified as National Waterways of India under the National Waterways Act, 2016.
Of these, 13 National Waterways are operational for shipping and navigation and cargo/passenger vessels are moving on them, according to the government.
The government aims to encourage inland waterways, particularly as an adjunct to freight transport throughout India.
This mode of transportation is globally acknowledged as the most economical, reliable, safe, and environmentally friendly means of conveyance, especially for cargo that does not rely on swift delivery.
As per RITES Report of 2014 on Integrated National Waterways Transportation Grid, one litre of fuel moves 24 tonne – km on road, 95 tonne-km on rail and 215 tonne-km on inland waterways.
When transporting a tonne of cargo over a kilometer, the associated costs are approximately Rs 1.36 on railways, Rs 2.50 on highways, and merely Rs 1.06 on inland waterways.
In addition to the economic and environmental benefits, IWT aims to create for the shippers and logistic players, an alternative to the two dominant modes of transport i.e. road and rail.