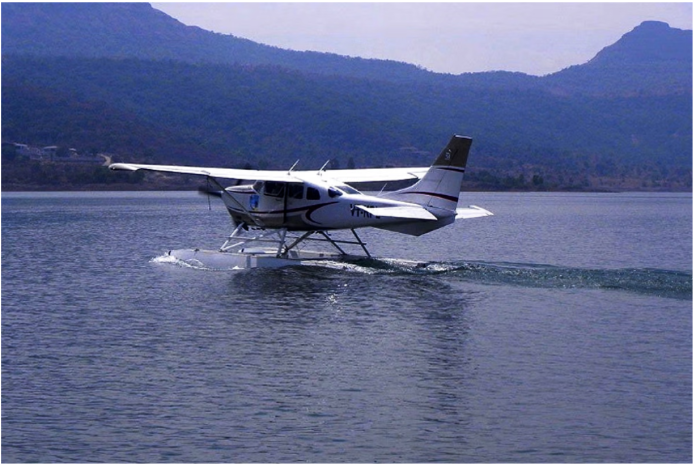 The Ministry of Shipping has identified 10 locations, with four in Andaman and six in Lakshadweep, for starting seaplane operations in the initial phase.
As per the plan, the ministry will oversee the establishment of infrastructure, including floating navigation systems and water-aerodromes, on these islands. Further, private players will manage the identified routes.
The four Andaman locations are Long Island, Neill Island, Havelock Island, and the existing airport at Port Blair, writes businessline.
"So far ₹40 crore has been earmarked to set up infrastructure across three islands of Andaman. And we will use the existing airport at Port Blair. Some clearances are awaited with relation to putting in place the floating navigation system and earmarking areas in water. Post that, civil work will start," the report noted, quoting a  senior ministry official
For Lakshadweep, discussions are ongoing for six locations, including Minicoy, Kavaratti, and Agatti, where seaplane routes were previously approved.
The government plans to invite expression of interest (EoI) for these six locations soon, with project reports being prepared in order to start operations there. The Shipping Ministry may collaborate with the Ministry of Civil Aviation (MoCA) for setting up part of the infrastructure.
One of the most common uses for seaplanes these days is air taxi service. Seaplanes are a unique and efficient way of getting from one place to another. The planes are able to fly low and fast. More significantly, since they can take off and land on water, seaplanes have more flexibility when traveling from the mainland to island sites.
Seaplanes Under UDAN
Coincidentally, the MoCA has introduced seaplane operations from water aerodromes under Regional Connectivity Scheme (RCS) scheme. The RCS, also known as the Ude Desh Ka Aam Nagrik (UDAN) scheme, was launched with the aim of taking flying to the masses by improving air connectivity for tier-2 and tier-3 cities, and subsidising air travel on these routes.
A total of 28 seaplane routes connecting 14 water aerodromes have been awarded by the Airports Authority of India (AAI) under the scheme across the country.
These include Sardar Sarovar Dam (Statue of Unity), Sabarmati Riverfront in Ahmedabad; Swaraj Dweep (Havelock Island), Shaheed Dweep (Neill Island), Long Island, and Port Blair in Andaman and Nicobar Islands; Guwahati riverfront and Umrangso Reservoir in Assam; Nagarjuna Saga Dam in Telangana; Prakasam Barrage in Andhra Pradesh and Agatti, Minicoy and Kavaratti in Lakshadweep Islands.
Out of these water aerodromes, Sardar Sarovar Dam, near Kevadia in Gujarat's Narmada district and Sabarmati Riverfront in Ahmedabad were operationalised in October 2020. The services operated by Spice Jet were suspended several times after the launch. However, due to COVID-19 pandemic, the seaplane operations were later suspended.