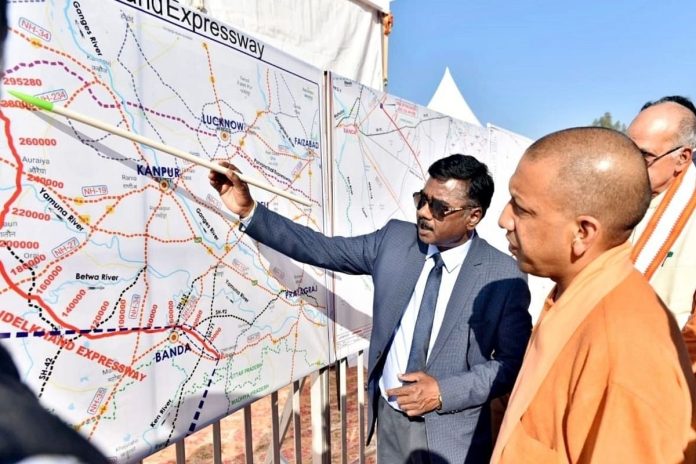 The Uttar Pradesh Cabinet, led by Chief Minister Yogi Adityanath, has granted approval for the establishment of the 'Bundelkhand Industrial Development Authority.' This decision seeks to replicate the success of Noida by creating an industrial township, with the primary objective of fostering economic growth and development in the region.
This is the first time after 47 years that such an industrial development authority is being formed, state Finance and Parliamentary Affairs Minister Suresh Khanna said according to a report in PTI.
The proposed industrial township is slated to occupy a substantial 35,000 acres of land, covering 33 revenue villages situated in Jhansi district. In its initial phase, the project is estimated to cost Rs 6,312 crore, with Rs 5,000 crore already earmarked in the previous fiscal year's budget.
Additional funding will be allocated shortly to complete the project.
Notably, an extra provision of Rs 5,000 crore in the form of a loan has been secured under the Chief Minister Industrial Area Expansion and New Industrial Area Promotion Scheme.
This decision is being touted as a significant step towards advancing Uttar Pradesh's economic development, with the aim of achieving a 1 trillion-dollar economy. The state government already possesses 8,000 acres of gram sabha land, which will be utilized for this ambitious project.
It is expected that this initiative will contribute to the substantial growth of Jhansi, particularly given the upcoming construction of a new airport and the completion of the Bundelkhand Expressway.
This industrial township, located along National Highway 27, will also be seamlessly connected to other expressways, further enhancing its accessibility.
A government spokesperson emphasized that this decision is not only vital for integrating Bundelkhand into the broader development framework but also for generating employment opportunities and enhancing infrastructure in the region.
Bundelkhand has recently witnessed several significant projects, including the inauguration of the 296-km-long Bundelkhand Expressway by Prime Minister Narendra Modi in July of the previous year, which had a budget of Rs 14,000 crore.
Network of Operational Expressways in Uttar Pradesh (Source: Swarajya)
Additionally, the state government has proposed the establishment of the region's first pharmaceutical park in Lalitpur district and a 'Green Energy Corridor,' which is intended to be a 2600-km-long transmission network for solar power from ultra-mega solar parks in the region.
Furthermore, a 'Defense Corridor,' featuring a Rs 400 crore plant for Bharat Dynamics dedicated to the propulsion system for anti-tank guided missiles, is currently being established in the Jhansi node along the Bundelkhand Expressway.