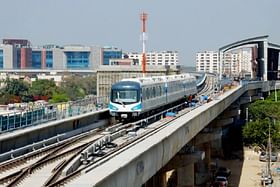 The state government has proposed to take up work on three new metro links for Gurugram in this fiscal.
This was announced by Chief Minister Manohar Lal Khattar while presenting the state budget for fiscal year 2023-24 in Chandigarh on Thursday.
The Metro links announced are Rezangla chowk to the Indira Gandhi International (IGI) Airport in Delhi, Southern Peripheral Road (SPR) through Global City to Panchgaon in Manesar, and extension of Bahadurgarh Metro up to Asaudha to connect with the Haryana Orbital Rail Network and Kundli-Manesar-Palwal (KMP) Expressway
The CM, during his budget speech, also said that the construction of Delhi Metro's Yellow Line from Huda City Centre to Old Gurugram may begin in the 2023-24 fiscal after approval from the union cabinet.
"I am happy to state that the long-pending Gurugram Metro project has been approved by the Public Investment Board of the Central government and once the Union cabinet gives the final approval, construction work of the Metro will commence in 2023-24," the Chief Minister said.
Rezangla Chowk Metro
The Haryana Cabinet in October 2022 had approved the final Detailed Project Report (DPR) of metro extension connecting Rezangla Chowk in Palam Vihar and Dwarka Sector 21 station
According to the DPR, the spur metro will be 8.4 km long, of which 4 km will be from Palam Vihar to Sector 111 in Gurugram and the remaining 4.4 km will be from Sector 111 to Sector 21 Dwarka.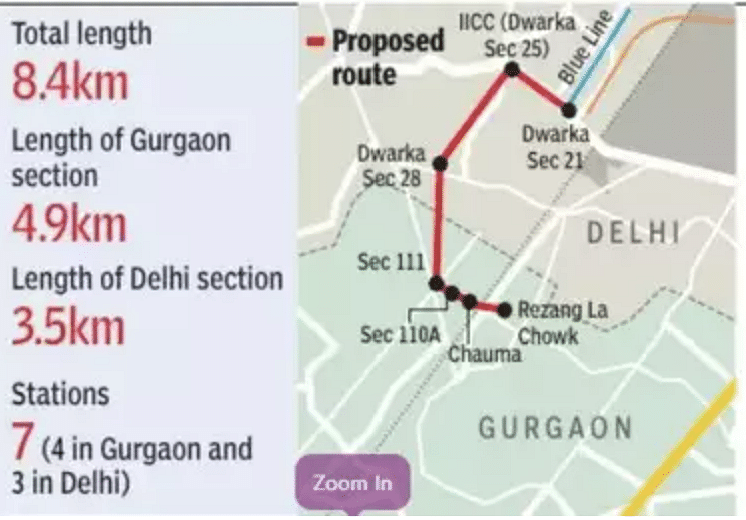 This entire route will have seven stations and will have inter-changes with the Blue Line of the Delhi Metro (Dwarka Sector 21), the Gurugram Metro Corridor (Palam Vihar Station), and the Airport Express Metro Corridor (IECC station).
Gurugram Metro
The proposed 28.8-km-long corridor, known as 'Gurugram Metro' project, from Huda City Centre to Cyber City via Old Gurgaon is expected to have 27 elevated stations, including a spur to the Dwarka expressway.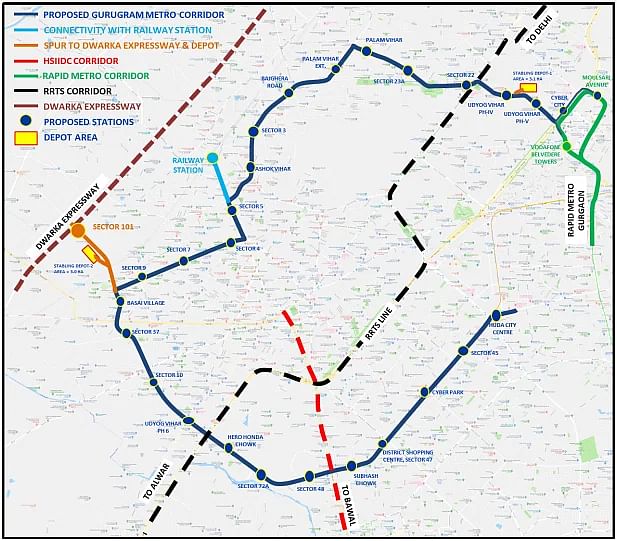 As per the project's DPR, the stations on the route are Huda City Centre, sector 45, Cyber Park, sector 47, Subhash Chowk, sector 48, 72 A, Hero Honda chowk, Udyog Vihar 6, sector 10, 37, Basai, sector 9, 7, 4, and 5, Ashok Vihar, sector 3, Bajghera road, Palam Vihar Extension, Palam Vihar, sector 23 A, 22, Udyog Vihar 4, Udyog Vihar 5 and Cyber City.
The project is proposed to have an interchange with Rapid Metro and the proposed metro extension project connecting Rezangla chowk to the Indira Gandhi International Airport in Delhi.