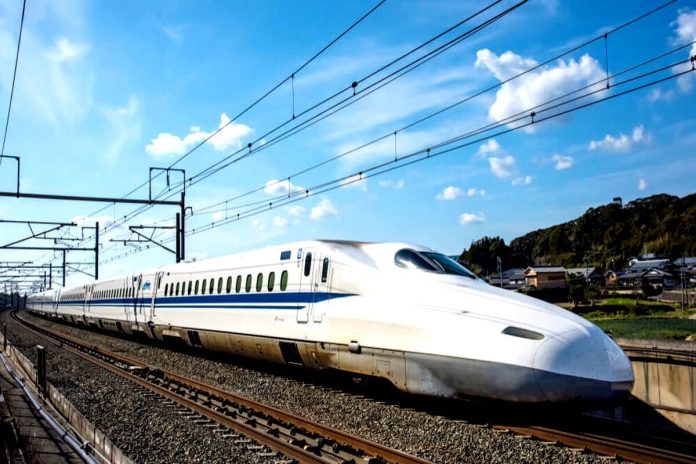 The National High-Speed Rail Corporation Ltd (NHSRCL) announced on Monday (9 October) that it has completed almost 100 per cent of the land acquisition process in Gujarat.
NHSRCL confirmed the successful acquisition of 951.14 hectares of land in Gujarat, encompassing 6,336 private land parcels across eight districts.
The country's first 'bullet' train, a nickname the train gets from its bullet-like shape and speed, will pass through Gujarat, Dadra and Nagar Haveli and Maharashtra, with 100 per cent of land acquired in the Union Territory.
The Government of India initially aimed to finish acquiring land by December 2018 and have bullet trains operational between the two destinations by 2023.
NHSRCL stated that the final piece of land to be acquired in Gujarat was in Kathore village, Surat district, measuring 4.99 hectares in September 2023.
Surat district contributed the most land for the project, with 160.51 hectares, while Bharuch had the highest number of private plots with 1,057, reports Indian Express.
The NHSRCL has already paid Rs 6,104 crore as compensation for 6,248 private land parcels in Gujarat.
The largest parcels of land obtained were in Surat, totalling 160.51 hectares, followed by Vadodara with 140.3 hectares, Bharuch with 140 hectares, and Ahmedabad with 133.29 hectares.
According to NHSRCL, 99.83 per cent of land acquisition in Maharashtra has also been completed. In Maharashtra, a total of 429.71 hectares of land has been procured, with only 0.7 hectares left to acquire.
The total requirement of land for the project is 1,392.63 hectares
The land acquisition process in Maharashtra slowed down significantly after Uddhav Thackeray assumed office as the chief minister in November 2019.
In September 2017, Prime Minister Narendra Modi and his Japanese counterpart Shinzo Abe laid the foundation stone for the Rs 1.1 lakh crore high-speed rail project at Sabarmati in Ahmedabad.
The land acquisition process began a few months later and faced opposition from farmers in Gujarat who demanded higher compensation. In response, NHSRCL revised the compensation package for private landowners.
Presently, this is the only sanctioned high-speed rail project in the country.
The high-speed rail operating at 320 kmph will traverse along west India's landscape, covering a 508.17 km distance between Mumbai and Ahmedabad in just about two hours.
The first trial run of the MAHSR project is scheduled for August 2026 between Surat and Bilimora (63 km).