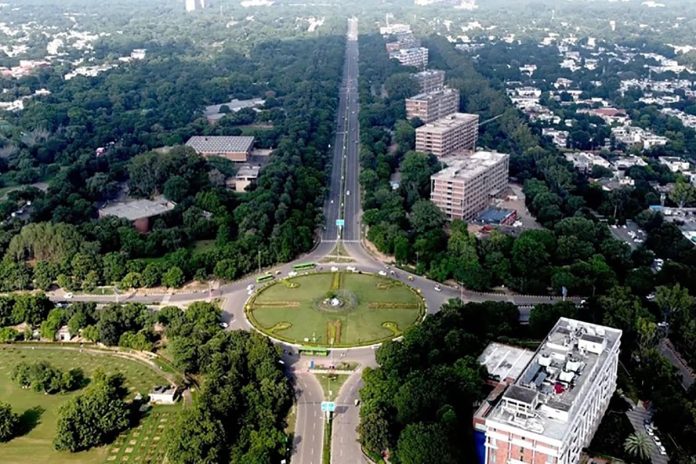 In a significant step towards realizing the Metro system in the Tricity  — Chandigarh, Panchkula and Mohali – region, the Rail India Technical and Economic Services (RITES) has said that construction would commence in March of the upcoming year.
This comes in the backdrop of the agency working to complete the alternative analysis report (AAR) and detailed project report (DPR) by December.
The agency which presented its inception report during a review meeting chaired by Dharam Pal, the Adviser to the Administrator of Chandigarh, made this disclosure.
According to RITES, the preparation of the DPR will cost Rs 6.54 crore. On receipt of the AAR and DPR report, the Chandigarh administration will submit them to the government for approval, to enable metro construction to start by March 2024.
Regarding project funding, it was agreed that 20 per cent would be contributed by the states, 20 per cent by the centre and the remaining 60 per cent will be financed via loan from a lending agency.
The estimated cost of the Metro project is approximately Rs 10,570 crore.
RITES has already presented the guidelines, procedures, and policies for planning the Mass Rapid Transit System (MRTS) in line with the Metro Rail Policy issued by the Union Ministry of Housing and Urban Affairs (MoHUA) to Punjab, Haryana, and Chandigarh.
In the new plan, Phase-I will cover a total network length of 77 km, including 35 km in Chandigarh, 11 km in Panchkula, and 31 km in Mohali/New Chandigarh.
The first phase will be developed from 2027 to 2037. Earlier, a distance of 66 km was to be covered in Phase -I
Long History
Almost 14 years after it was first mooted, the Punjab and Haryana governments, along with the Chandigarh administration, granted their preliminary approval to the Metro project during a meeting held on March 16th of this year while discussing the comprehensive mobility plan (CMP).
Following that, in June 2023, the Union Ministry of Housing and Urban Affairs granted approval for the Tricity metro project and tasked RITES with the phase-wise preparation of a detailed project report (DPR).
With a population of over 12 lakh and 15 lakh registered vehicles, Chandigarh has the highest density of vehicles per household in the country, leading to acute traffic problems. Then, over 2 lakh vehicles moving on tricity and inter-state routes also cross the city daily, exacerbating the congestion.