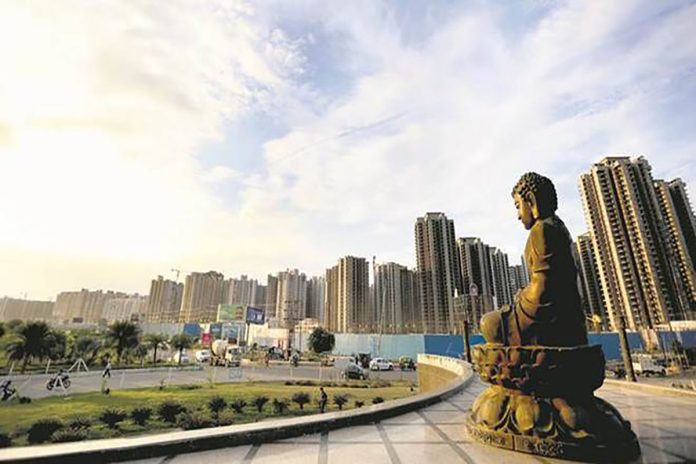 With a long-term perspective geared towards the future development of the region, the Noida Authority has issued a 'Request for Proposal' to engage transportation consultants for formulating a regional comprehensive mobility plan.
This plan is intended to enhance connectivity between Delhi and the cities in the National Capital Region (NCR) and western Uttar Pradesh — including Noida, Greater Noida, Ghaziabad, and Hapur, and the neighboring cities of Delhi, Gurgaon, and Faridabad.
Through this, the objective is to devise a future strategy for traffic and transportation that emphasises efficiency, sustainability, and equitable mobility.
Given the imminent development of major projects in the region, including the Jewar Airport, Noida-Greater Noida Metro-rail, Dedicated Freight Corridor, and industrial hubs, the Noida Authority is actively seeking high-speed transportation solutions for the next five decades.
Consultant companies have been invited to submit their applications, with the deadline for proposals set for 14 November, and the technical bid review scheduled for 16 November, as reported by Indian Express.
As part of the plan, new connectivity avenues will be explored to link these growing cities.
The comprehensive plan will cover a detailed evaluation of multiple transportation modes — public transport, pedestrians, cyclists, to ensure convenient and efficient access to employment and educational facilities.
In the upcoming years, numerous infrastructure initiatives are anticipated to contribute to the rapid development of the region. These projects also include the planned development of two new townships, specifically Greater Noida Extension and Dadri Noida Ghaziabad Investment Region.
The region is on the path of rapid transformation over the next fifty years, with a projected population increase to around 10 million, inclusive of the NCR population.
According to a Times of India report, a recent study has shown that an equal number of commuters travel daily between cities such as Gurgaon, Faridabad, Noida, Greater Noida, Ghaziabad, and Delhi.
Despite the establishment of infrastructure like the DND Flyway, Noida Expressway, and Delhi-Meerut Expressway in the region, traffic congestion and lengthy commute times have persisted as the number of vehicles has also grown over the years.
The plan aims to significantly reduce the travel time between Delhi and the surrounding areas, aiming to cut it down from 90-120 minutes to a more efficient 35-40 minutes.
This will also involve the identification of new road routes, enhancements to the existing rail network, and improvements to the current traffic infrastructure.