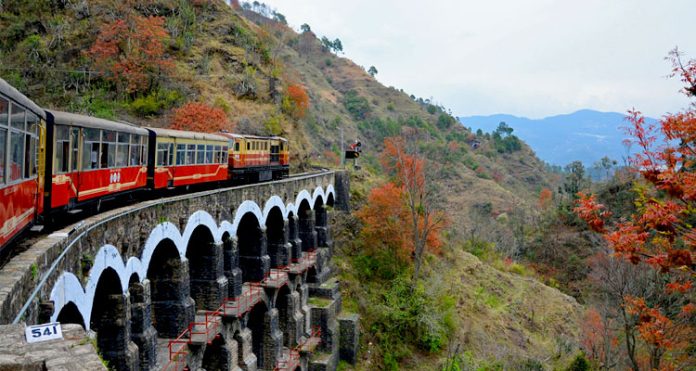 The Shimla railway station, a UNESCO world heritage site, is scheduled for redevelopment by the Ambala Railway Division as part of the Amrit Bharat Station scheme.
The divisional railway manager (DRM), Mandeep Singh Bhatia, announced that the railways will be conducting various modernisation projects at the station, which is considered a significant tourist spot.
These works will be carried out in multiple phases, with an initial fund of Rs 13.51 crore allocated for the first phase.
As reported by Hindustan Times, the DRM stated, "Estimates are also being prepared to improve the structure of 17 stations on the Kalka-Shimla rail line, a UNESCO protected site. The section suffered severe damage during this monsoon, but we were able to resume services fully earlier this month."
The DRM announced plans to enhance passenger comfort, cleanliness, and the building structure at the train station.
According to the officials, the enhancements to civil and electrical works will include upgrades to parking areas, waiting areas, refreshment counters, and the implementation of a coach guidance system, among other improvements.
The Amrit Bharat Station scheme involves the preparation of master plans and their implementation in phases for improvement of station access, circulating areas, waiting halls, toilets, lifts, and escalators besides cleanliness, free Wi-Fi, kiosks for local products under the 'one station, one product' scheme.
The division is currently carrying out modernisation works at 15 stations in the first phase and with the addition of Shimla station, the total number will now reach 16.
The official start of the redevelopment was initiated by Prime Minister Narendra Modi, who virtually laid the foundation stone for 509 Amrit Bharat Stations in the country on 6 August.
To be re-developed at a cost of more than Rs 24,470 crore, these stations are spread across 27 states and union territories.